Subtotal Cholecystectomy - Type 2B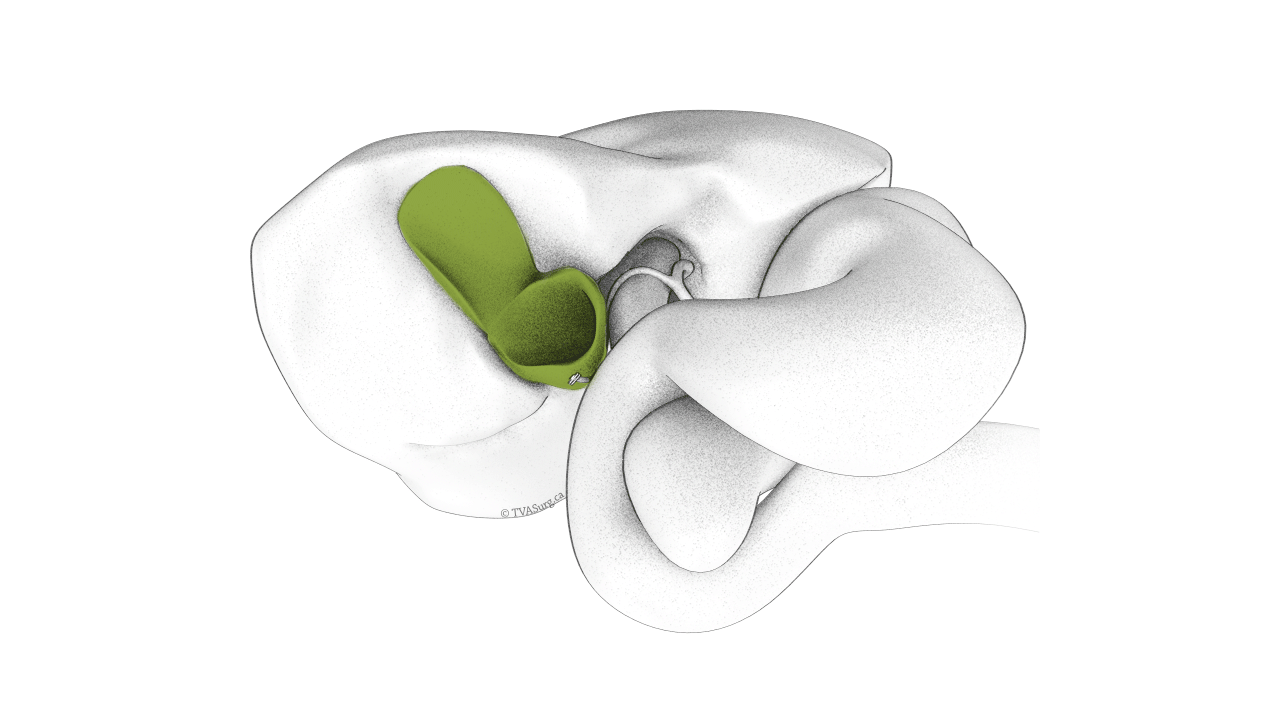 Case scenario
---
A type 2B subtotal cholecystectomy which leaves the cystic duct open and leaves the gallbladder backwall intact to prevent injury to the bile ducts and portal structures in cases where the cystohepatic triangle cannot be safely cleared.
Standard laparoscopic cholecystectomy procedures follow the classic approach to visualize Calot's triangle. Under certain circumstances, the dissection may be difficult and even dangerous.
Utilizing anatomic landmarks such as the Sulcus of Rouvier and the hilar plate, the 'Top-Around approach' may be attempted to safely visualize the cystic duct and artery.
In severe circumstances, the decision to change the surgical plan to a subtotal cholecystectomy should be considered as a valid alternative approach.