Teaching surgical trainees through our videos is not the only objective we have here at The Toronto Video Atlas of Surgery. Educating patients is just as important to us. Because the videos for surgeons are not appropriate for patients to watch, we decided to repurpose it for patients.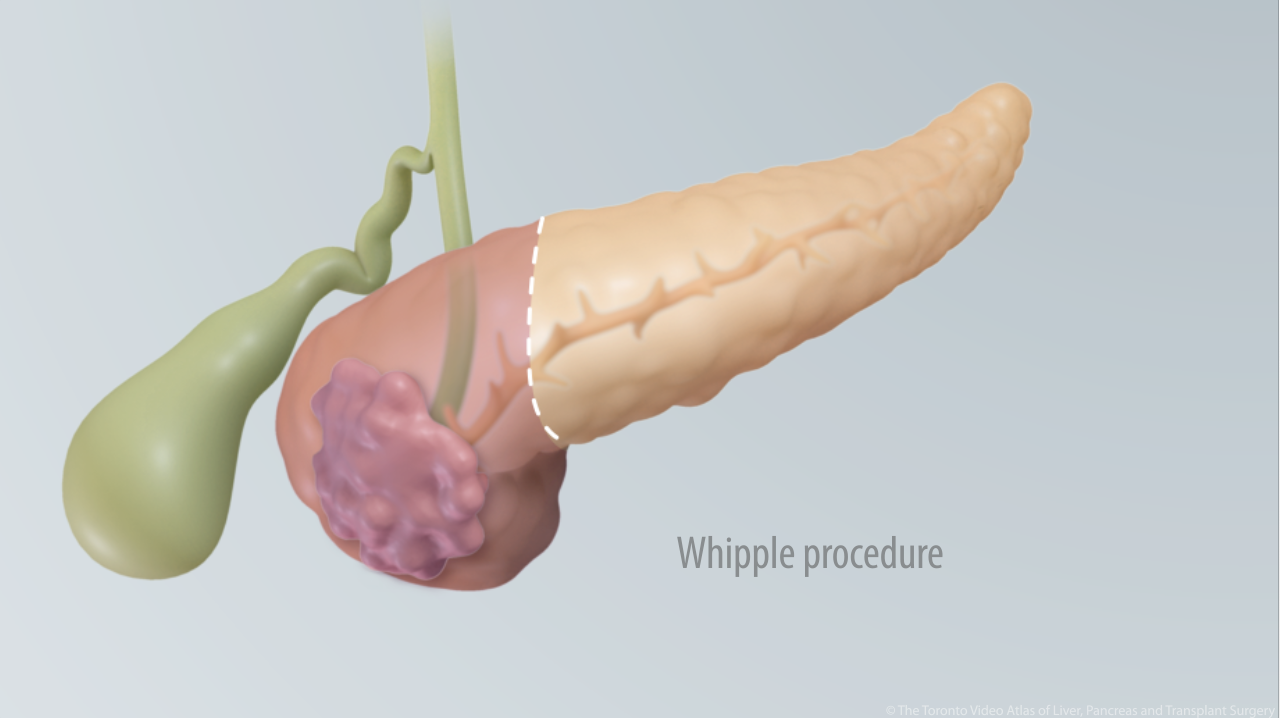 To make our first TVASurg patient teaching video, we collaborated with a fellow BMC alumni, Janice Yau, in 2013. A graduate of the BMC class of 2011, Janice went on to be accepted to medical school at U of T the following year. However, her passion for communicating medicine through art did not fade away.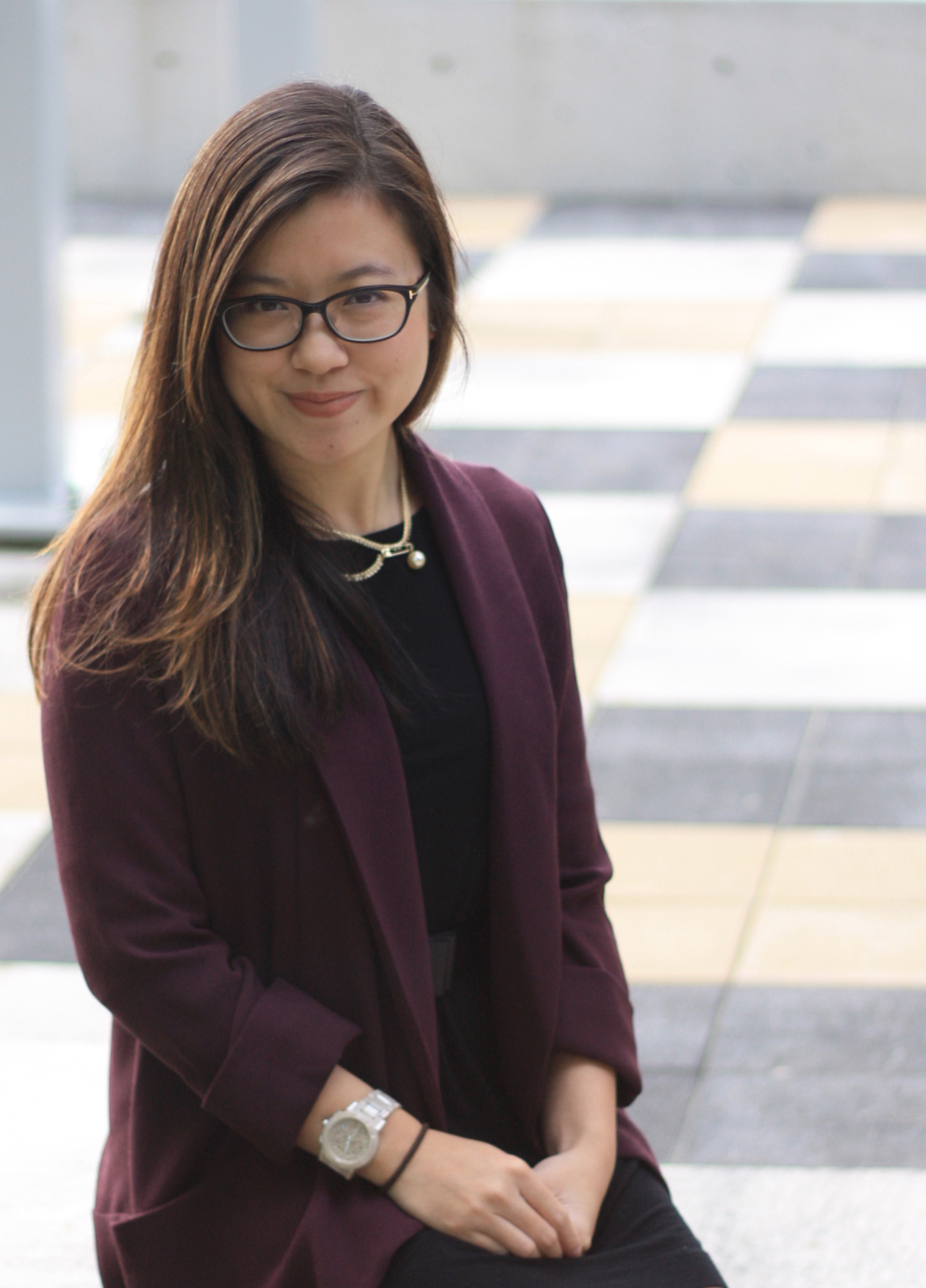 As part of her course work in community-centered health, Janice decided to undertake the immense task of developing a fully-animated patient teaching video on the Whipple procedure. It was immensely helpful to have someone like Janice who was armed with exceptional digital painting skills to work up storyboards in photoshop:

The pre-production work Janice did helped to not only solidify the salient points to be covered and how to parse the complex medical information for a lay audience, but also to ensure project milestones would be met in a timely fashion. Janice also had the opportunity to put her 3D rendering skills to work for the final version of the video, which combined elements of 2D and 3D animation.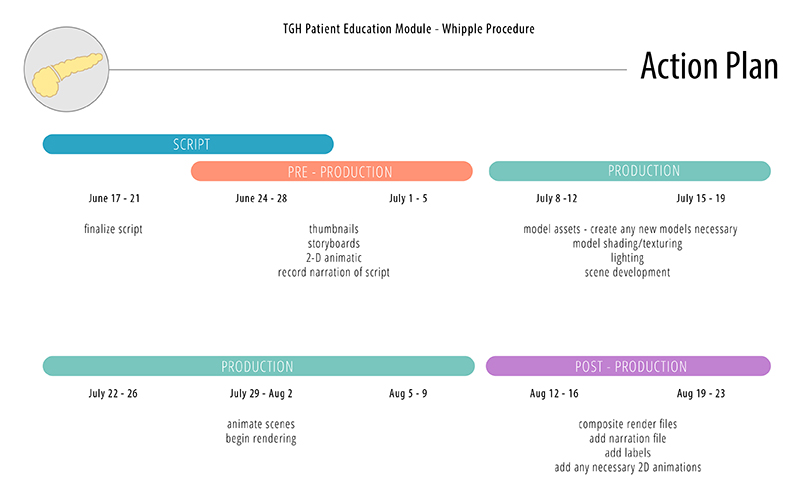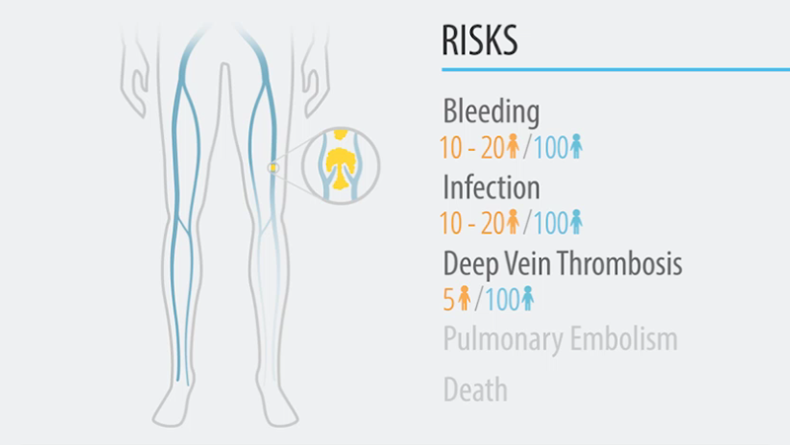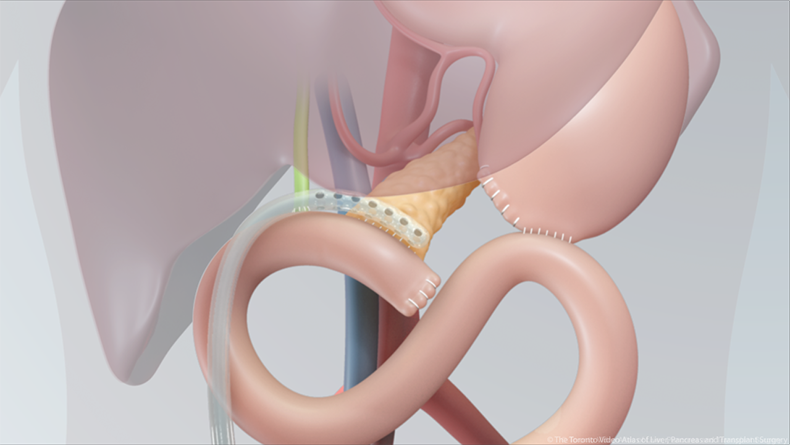 By completing the video as part of her medical school coursework, Janice was also able to implement the video in live interviews with patients, our target audience. Janice is now doing her family medicine residency in Ottawa.
This Whipple patient teaching video has been well received by patients, and is now available in French and Spanish!