Site Menu
Other PIE sites
External Links
Feedback
Donate to PIE
TEE Handbook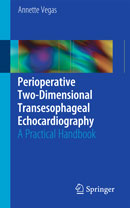 Welcome
Welcome to the Toronto General Hospital Department of Anesthesia and Pain Management Virtual Transesophageal Echocardiography website. This site is intended to be a resource for educators and students looking for tools to facilitate the teaching and learning of transesophageal echocardiography.
New Virtual TTE Web site
We are pleased to announce the launch of our Virtual TTE Web site.
This Web site contains an interactive module that uses a 3D model of the heart and rib cage to show the probe position and echo plane for each of the 5 transthoracic echocardiographic views used in Focused Cardiac Ultrasound (FOCUS) or Focused Assessed Transthoracic Echocardiography (FATE) assessment of cardiac status. In the next couple of months, we will add a similar module that covers all of the 20 standard diagnostic views used in a full cardiology exam.
Tools available now